 Rollout Insulation
Batt insulation for both residential and commercial
Spray Foam Insulation
High quality spray foam service solutions
Blown-In Insulation
Also known as blown or blow-in insulation
Whether you need something as straightforward as adding insulation to an existing garage door to reduce excessive temperature variations or something as comprehensive as insulating an entirely new building project, we have covered you. Our professionals have combined expertise of several decades, and they know which materials perform the most effective in a given application. We take the uncertainty out of the equation since we have the expertise and experience to assist many customers before you. Because we have already accumulated all of the possible errors throughout our history, you can relax knowing that insulating your home will be completed accurately and at an affordable price.
What Is Insulation? How Does It Work?
Insulation can be made from any substance used to cover cavities, gaps, and cracks. It is commonly installed on the interior of walls and above ceilings. Insulation's primary function is to help maintain a consistent temperature in a room by absorbing or reflecting heat in the environment. This can be accomplished in many ways.
Insulation accomplishes this goal by reducing the rate at which heat travels from one area to another and helping to ensure that it does not enter a significantly cooler area. Insulation, for instance, helps shield our otherwise comfortable living and working spaces from the extreme heat outdoors during the hot summer months in Arizona. During the colder winter months, insulation helps keep the warmer air where we want it to be—indoors. During the hot summer months in Arizona, insulation also helps shield our otherwise comfortable living and working spaces from the outdoor heat.
When putting insulation in a commercial or residential building, it is exceptionally vital to use the proper material for the specific application and final desired result. Two primary things need to be taken into account: the location of the intended installation site, as well as the maximum thermal performance, also known as the r-value, that is advised for that specific location. These considerations will help evaluate which type of insulation will be the most effective in achieving the desired results and will be the most appropriate. In the following paragraphs, we will cover the various forms of insulation, including the type of material, the location(s) where it may be applied most effectively, the method(s) for installing it, and the benefits that come along with each type
Insulation–Types, Applications, Method Of Installation & Advantages
This insulation may be constructed out of natural fibers, plastic fibres, mineral wool, or fiberglass, among other possible materials. Insulation for floors, ceilings, attics, and external walls, including foundation walls, are the primary applications for this material. Insulation is installed between studs or joists. One of its immediate benefits is that the installation process is simple enough that a do-it-yourselfer of any skill level may complete it independently. If put in regions with regular spacing of studs and joists, batt and roll insulation comes in the suitable size to not require much trimming, and it is also very inexpensive.
Concrete Block Insulation
Concrete blocks can either have foam board insulation or adhere to their exteriors to improve insulation. To increase the r-value of their products, some manufacturers of concrete blocks include air or foam beads into the blocks. This kind of insulation is put on unfinished walls, including foundation walls, whenever concrete blocks are involved in the wall's construction. Because insulating concrete blocks are typically surface bonded after being dry-stacked without using mortar, working with them requires unique knowledge and expertise. R-values can be efficiently increased using either strategy, which improves the building's capacity to maintain a consistent temperature.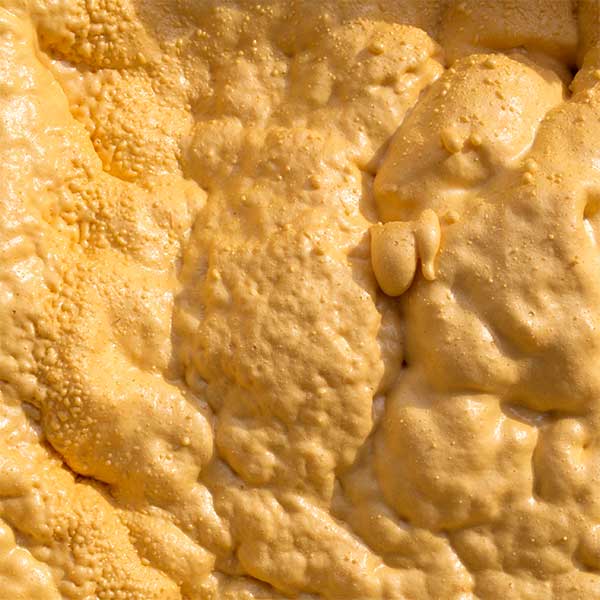 Foam board insulation, which can be made of polyurethane, polystyrene, phenolic, and/or polyisocyanurate, is commonly used for exterior walls, including foundation walls, floors/ceilings, and low-slope unvented roofs. Foam board insulation also can provide sound absorption and reduce heat transfer. To improve its fire resistance, it must be coated when installed inside with a layer of gypsum board measuring half an inch thick or another material that complies with the building code. It is required to have a weatherproof facing material applied to it if it is to be installed in an outdoor environment. The high R-values of foam board or rigid foam insulation in comparison to the thickness of the material is the most significant advantage offered by either of these types of insulation.
Insulating Concrete Forms (ICFs)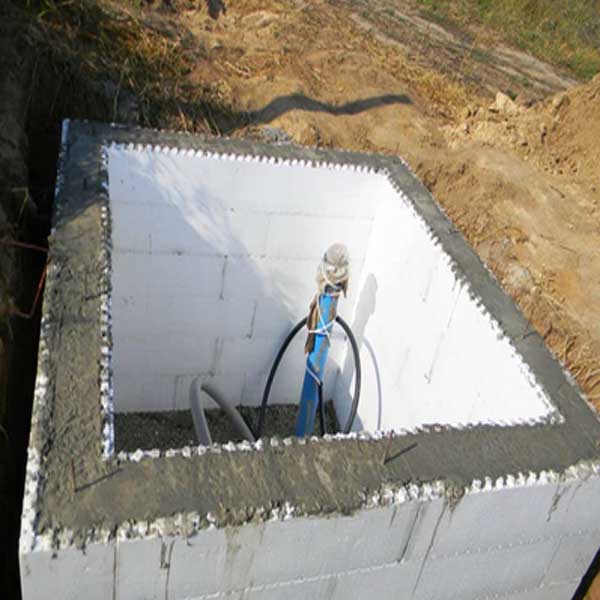 Insulation materials such as foam blocks or foam boards are frequently utilized in new building construction. These materials can be found in unfinished walls and foundation walls alike. They are an integral part of the building's framework and contribute to the wall's strength as a structural component. Because it is installed within the walls, this particular kind of insulation has earned a reputation for having a high thermal resistance rating. This indicates that it is very effective at regulating the temperature and lowering the amount of heat lost, making the construction more energy-efficient and pleasant to live in. In addition, this insulation is very easy to cut and handle, and it can be used in a vast number of applications; therefore, it is a solution that is both adaptable and cost-effective for new construction projects.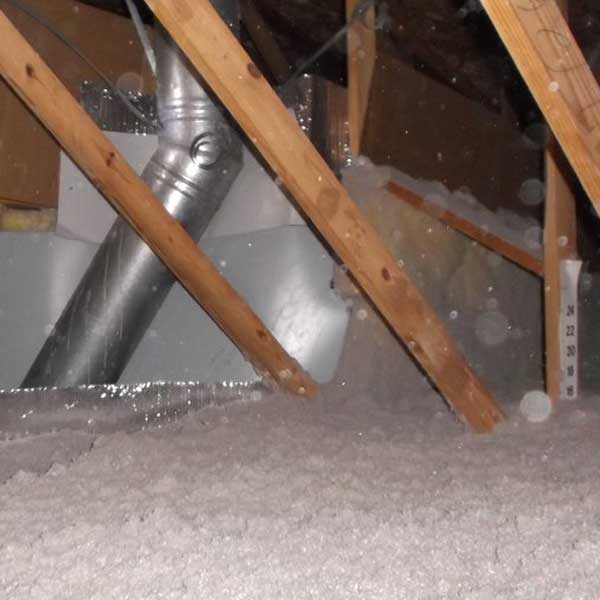 Insulation blown into place, also known as loose-fill insulation, can be manufactured from mineral wool, fiberglass, or cellulose. It finds widespread application in closed-off existing walls, newly constructed open wall cavities, unfinished attic spaces, and other difficult-to-reach places. This insulation can be installed in areas that have already been finished, have obstructions, or have irregular shapes, which makes it an excellent choice for retrofitting older homes or buildings. Another key advantage of this insulation is that it can insulate areas with irregular shapes. The material is blown into the space using specialized equipment during installation. The technique often requires at least two employees to perform the job in a timely and effective manner. This form of insulation efficiently produces a high R-value per inch of thickness. It is also simple to install, making it a favorite option among homeowners and builders.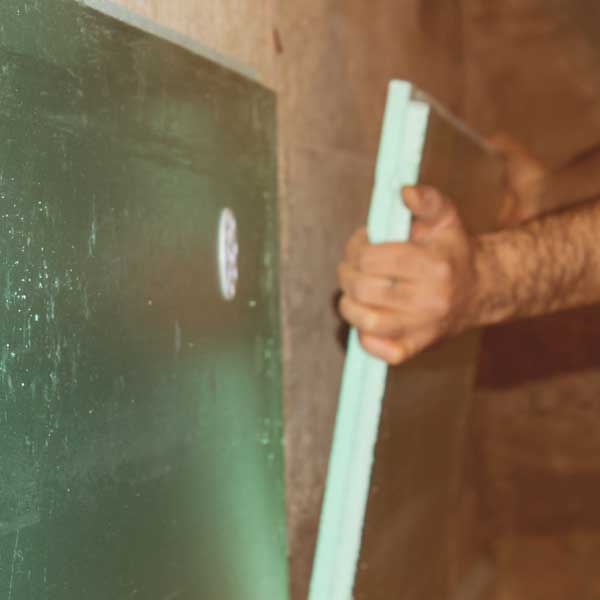 Insulation in the form of batts, often referred to as blanket insulation, is typically fabricated using materials such as cardboard, plastic film, polyethylene bubbles, or foil-faced craft paper. Its alternate name, batt insulation, also knows it. It is meant to be inserted between the joists, studs, beams, and/or rafters and is used extensively in unfinished walls, ceilings, and floors. In addition, it is used extensively on floors. This type of insulation is popular among those who like to do their home improvement projects because it is not too difficult to put up, which is one of its primary advantages. Additionally, it is one of the most effective insulating materials for blocking downward heat movement, essential for maintaining a comfortable living environment and minimizing energy expenditures. When it comes to adding insulation to a home or structure, batt insulation is not only a cost-effective alternative but also versatile enough to be utilized in new construction and renovation projects.
Rigid Fibrous/Fiber Insulation
Insulation made of mineral wool or fiberglass is a type of insulation specifically designed for use in regions subjected to high temperatures, such as ducts or other HVAC systems. This type of insulation was explicitly developed for use in these environments. This material is frequently utilised by HVAC specialists, who will manufacture it into ducts that are specifically tailored to their needs. Because of its outstanding resistance to heat, which is one of the critical benefits of this insulation, it is an excellent choice for locations where the insulation will be subjected to high temperatures for extended periods. This insulation material can tolerate high temperatures while still retaining its insulating qualities, which is essential in HVAC systems to ensure that the system continues to function effectively and safely. Adding insulation to ducts and other areas that are difficult to access can also be accomplished at a reduced cost using this method.
Spray Foam Or Foamed In Place
Spray foam insulation is an option created using materials such as phenolic, polyurethane, cementitious, or polyisocyanurate. It's a versatile option for enclosed existing walls, new open wall cavities, and unfinished attic spaces. It can also be used in new empty wall cavities that are created in new construction. Spray canisters are used to apply the insulation, and pressure spraying is applied over larger areas. When adding insulation to sections that have already been finished, regions with an irregular shape, and/or places with obstacles or accessibility concerns, this sort of insulation is an ideal alternative to consider. It is an excellent choice for upgrading older homes or structures because it can be sprayed into confined spaces. In addition to being efficient at giving a high R-value per inch of thickness, it is also simple to install, making it a favorite option among homeowners and builders. In addition, it can form an air barrier and is an effective solution for soundproofing and controlling moisture.
Structural Insulated Panels (SIPs)
Insulation panels, known as structural insulated panels, or SIPs, are constructed with either a foam board or a liquid foam insulation core, depending on the panel type. To make the walls and roofs of new construction buildings are intended to be pieced together like a puzzle before being assembled. These panels are increasingly used in newly built structures as an alternative to more conventional construction methods. SIP-constructed homes are well-known for their high levels of energy efficiency as well as their outstanding insulation features. Building with structurally insulated panels (SIPs) requires much less time than making with traditional methods, which is one of the most significant advantages of employing SIPs. This is because the panels are pre-fabricated and can be quickly erected on-site, reducing the overall time necessary for construction and labor cost. In addition, structural insulated panels (SIPs) are renowned for their strength, durability, and capacity to endure the effects of various natural calamities, including typhoons, earthquakes, and significant snow loads.
Areas We Offer Our Services To
The metropolitan area surrounding Phoenix often referred to as the Valley of the Sun, is where our organization focuses its efforts to provide insulation services.
Mesa, Chandler, Tempe, Queen Creek, Maricopa, Gilbert, Apache Junction, Ahwatukee, Litchfield Park, Tolleson, Avondale, Buckeye, Goodyear, Laveen, Peoria, Glendale, Sun City, Sun City West, Fountain Hills, Surprise, Carefree, Cave Creek, New River, Paradise Valley, Scottsdale, Guadalupe, El Mirage, and many other cities and communities are among those that we are proud to serve.
Our highly skilled and experienced insulation professionals are committed to meeting the one-of-a-kind requirements of each of the communities that we serve by delivering insulation services of the highest possible quality across the board. We provide a diverse selection of insulation solutions for residential or commercial structures, such as blown-in, batt, rigid foam, spray foam, structural insulated panels, and many more. These options are available for purchase. We are dedicated to offering solutions for our customers' insulation needs that are both effective and economical, to enhance their energy efficiency and level of comfort.
It is always an honour for Mesa Insulation Pros to work with companies that keep strong moral and ethical standards. Just as important as the roof over your head is how you maintain it, improve it, and make it more energy efficient! If you need services for home efficiency, repair, or enhancement, call one of our partners! They rank among the best service providers for both domestic and commercial requirements.
Attic Insulation
Basement Insulation
Blown In Insulation
Commercial Insulation
Crawl Space Insulation
Home Insulation
Garage Insulation
Rollout Insulation
Spray Foam Insulation
Wall Insulation